Catering Facilities
At Kingswood Secondary Academy we operate a cashless catering system, using contactless cards registered to each pupil and matched with a photograph and a summary of any special dietary requirements. An account is set up for each pupil – this will include name, credit details, a list of any allergies and any controls put forward by the parent, as well as keeping a full history of all purchases made. This information may be downloaded or emailed to parents.
Account payments can be made by using our online payment system; ParentPay. Please click here to access ParentPay
The Academy has a food hall which is stocked with hot and cold food. This allows pupils to rapidly select their snack, pay for it and enjoy it rather than spending time queuing.
All the food prepared and sold at the Academy meets with the Government's requirements on Healthy Eating.
Please click on the links below to view the weekly menus and information regarding allergies and prices for these menus. Please click here for further information regarding ParentPay.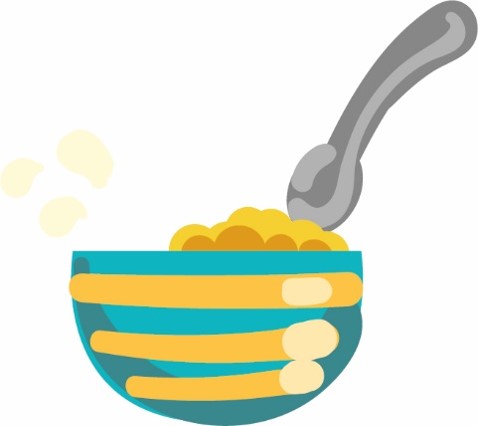 The National School Breakfast Programme is pleased to announce the launch of its breakfast at home area on the Family Action website. The Breakfast At Home area shares the benefits of eating a healthy breakfast, and the impact this can have on a child's readiness to learn, health and wellbeing. It offers tools to support parents in providing a low cost, nutritious daily breakfast, when a school breakfast is not available.
Their easy to navigate breakfast at home website contains six main categories; get organised, nutrition and wellbeing, family fun, top tips, recipes and videos and research. Within these categories are planners, hacks, information about what's in cereal, nutrition factsheets, ideas for weekend breakfast, quizzes, tips for a stress free, nutritious breakfast at home and much more!
Menus