Careers Information and Research
To help our students make the best decisions they can about their choice of course, whether at GCSE, A Level or Undergraduate level, they can access information from a variety of websites.
https://nationalcareersservice.direct.gov.uk/
The National Careers Service allows students to search job profiles for over 750 jobs. Students can find out the entry requirements for each job, starting salary data, further career opportunities and training as well as the knowledge, skills and personal qualities required for each job.
The school will provide information about the local labour market so that students are aware of industries available in Corby and Northamptonshire and where there is potential for growth (new industries). Students can use this information to help make informed choices, by selecting those courses that will offer them the chance to gain the necessary skills and qualifications as they aspire to reach their chosen job.
We have designed a range of posters for students to use in investigating the opportunities available in the local area and the courses they can follow.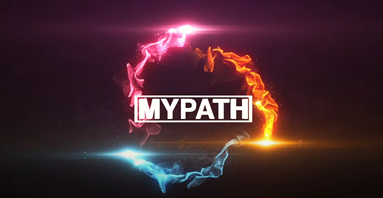 MYPATH aim to offer engaging careers resource and have a fantastic range of resources available on their YouTube channel.
They produce weekly "Job of the Week" videos and are now releasing Employability Skills videos including Teamwork, Communication and Leadership.
They also have a range of subject specific short videos entitled "How Will (subject) Help Me?".
In addition to these, they have also released a range of videos including Understanding Working Hours, How to be Successful on Your First Day of Work and What is a Gap Year & Should I Plan to take one?
Take a look at their channel here.
Careers of the future demand digital skills

At 11-14 years, young people really can be anything they want to be. The only certainty is that careers of the future demand digital skills. Cyber Explorers, an initiative led by the Department for Digital, Culture, Media and Sport (DCMS), showcases how the skills being taught in class are linked to real world situations, through an immersive, gamified learning experience. A virtual world where Cyber Explorers uncover how digital, computing and cyber security skills are integral to successful career paths. Join them on a journey helping citizens of Cyber City take their careers to the next level. Find out more here.
SpringPod's latest Subject Spotlight in canine therapy is live now! You can find it here on the University Experience Hub.
SpringPod have partnered with Lauren Hunt from Writtle University College to bring young people a mini lecture series based around studying canine therapy as a subject with the uni. Yes, dog videos that also look good on a personal statement!
They have other Subject Spotlights ready to be viewed right now too, including:
- Economics with Dr. Marianna Koli from New College of the Humanities
- Law with Professor Thom Brooks from Durham University
- Power and State with Dr. Matt Williams from the University of Oxford
They have more Subject Spotlights coming soon, so make sure to check back regularly and see what's on offer.

Course Pilot is a nationwide course directory and career guidance tool. Their aim is to assist as many users as possible in finding their perfect course to progress towards their chosen career.
Whilst developing Course Pilot they consulted with Careers Professionals, Teachers, Students and Parents and have a range of features and resources that allow users to access information to make informed decisions about their progression routes. Course Pilot is FREE to access and use and includes:
70,000+ Courses nationwide
Their explore careers section has:
Information on 1600+ Job Roles across 26 Sectors
500+ Career videos
Labour Market Information search tool
Skills and Interests assessment
Open Days
To find out more about them please watch their short introduction video here! or to help those interested students and parents/carers to discover their perfect pathway, please click here.

Medical Mavericks mission is to inspire the next generation of medics and scientists by taking real medical and sports science equipment into schools, colleges & events all over the UK. Their website holds some fantastic resources for parents, carers and students including career specific snapshots and videos as well as information on Holiday camps and event workshops. Visit their website here or check out the range of NHS career posters here.

New 2021/22 STEM and parents' guides now available!

Don't miss out on your FREE 2021/22 edition careers guides.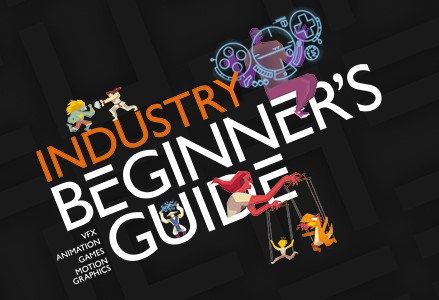 Did you know the Creative Industries are one of the fastest growing sectors in the UK today? There's an abundance of job opportunities for new talent breaking into the industry... this could be you!

At Escape Studios their alumni have gone on to work on titles including Star Wars: The rise of Skywalker, Avengers Endgame, 1917, The Lion King and many more...

With so many jobs out there, it can be a difficult industry to navigate, especially for a newbie. They've created an easy guide to help you understand the various pipelines, jobs and work opportunities available!

The Industry Beginner's Guide - Pipelines, careers guide, jargon busters – they've got it all covered! - Download it here.

BRAND NEW: The Employability Guide

Are you looking to land your first job but not sure how to get started?

Pearson College London's brand-new Employability Guide is here to help by equipping students with the skills and knowledge they need to enter the job market with confidence and how to get ahead in their early career. The Employability Guide is filled with tips, tricks and advice to kickstart your career.

Check out the latest Army Careers Newsletter attached at the bottom of the page.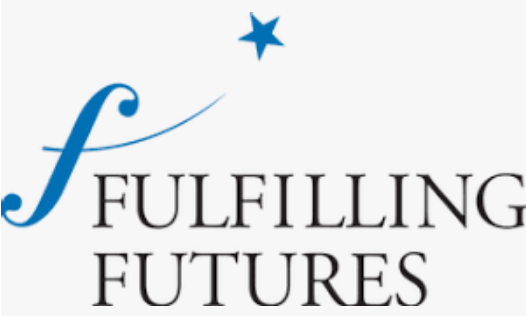 We're excited to attach the Fulfilling Futures careers resource which has been created in partnership with Complete Careers to support virtual employer encounters. The speakers who supported our National Careers Week employer panels are featured throughout the resource and links to their presentations are included towards the end for anyone who is interested in accessing the recordings.
The WOW Show has launched careers guides for opportunities within the NHS. They aim to give an insight and a real encounter of what it means to have a career in the NHS and to make a difference to people's lives.
www.icould.com offers students more ideas about future jobs within their career path. Students can take a quiz (Buzz Quiz – this takes about 5 minutes to work through) to find jobs that might suit their personality and choices. They can also watch videos of people already working in these jobs to acquire more knowledge and understanding about what opportunities are available.
www.careersbox.co.uk is a free online resource bank of film, news and information on a range of careers. The film clips show real people doing real jobs, providing a clear insight into careers in all sectors.
www.plotr.co.uk is another website designed to allow students to consider their own personality, strengths and weaknesses and then access a wealth of information on a wide range of job choices.
http://wheretheworkis.org/ offers an interactive tool enables users to explore demand for particular mid-skill roles and the potential salary benefits and likely levels of competition for these positions. The findings can be shown at UK-wide, national and regional levels, and within selected local enterprise partnership areas.
http://www.lmiforall.org.uk/widget/ This website allows students to compare different jobs side-by-side. They can see the hours worked, expected pay and the skills required, providing them with realistic information on which to base their subject / job choices.
Students should take full advantage of all the information available to them, explore each career pathway and investigate the jobs they could potentially have in the future. We will encourage each student to aspire to a high level of education, training and career.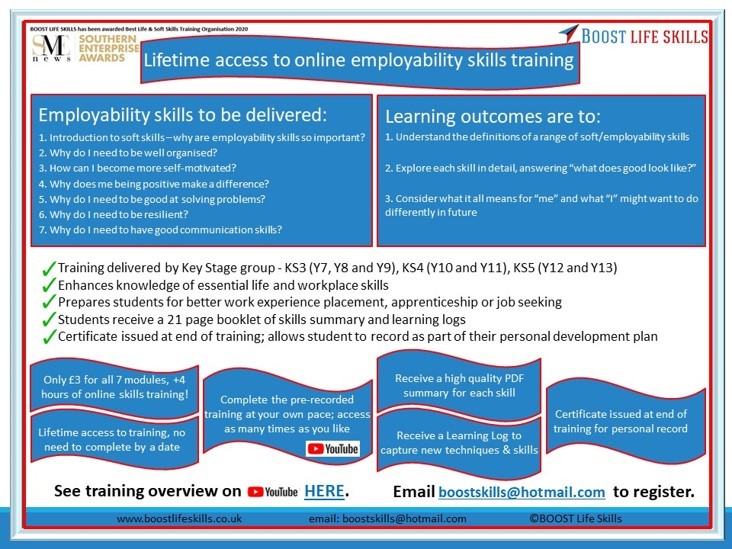 BOOST provides online employability skills training to students and this offer is ongoing with lifetime access with no end date.
Training is separate and specific for each of KS3, KS4 and KS5 students.
See a brief video on the course structure, learning outcomes, modules, PDF summaries and Learning Logs, the booklet the students receive and the certificate on completion on YouTube HERE.
Students/parents/carers contact BOOST directly.
This is "costed" training @ £3 for all 7 modules, +4 hours of online training – this is amazing value! It is costed because it is a consistent package of professional, high quality material.

Future TalentEd connects schools and businesses to bring the world of work to life for young people aged 11-18, helping them to make informed decisions about their future and to develop the skills they need to succeed.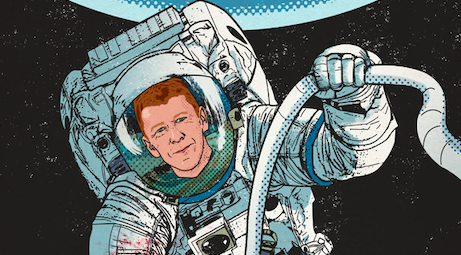 In January, they hosted an exclusive, virtual Q&A for students with British astronaut Tim Peake. Read Tim's insights and watch the full video here!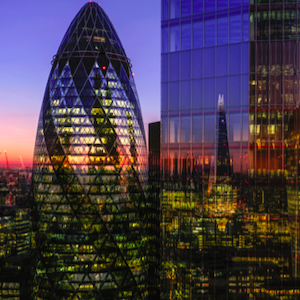 Have you explored a career in finance?

Roles in finance come in a variety of shapes and sizes. Barclays LifeSkills has made some short films about specific roles, to provide information and inspiration.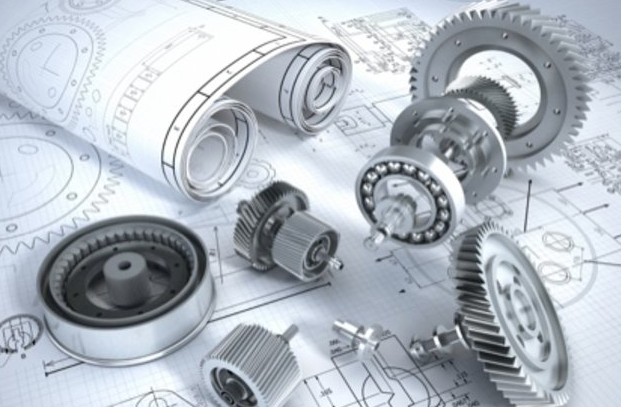 How to become a mechanical engineer

Emma Steedman works for Rolls-Royce as a mechanical integrity engineer. She explains what her role entails and the pathway she followed into her career.

To help support schools and careers education during this challenging time, NatWest Group has developed a free, remote learning activity exploring essential work skills for students.
The Discovery Activity is easy to use and pupils can complete it independently. The activity is linked to the curriculum and provides a challenging and informative one hour lesson package with flexibility inbuilt.
The variety of tasks encourage students to reflect on how their personal skills could be useful in future careers. Student will complete six tasks with informative films, interactive activities and the support of NatWest Group Ambassadors, who share real-life experience via pre-recorded videos.
The Discovery Activity provides:
Easy to complete tasks students can do on their own (following a short teacher introduction)
Links to the curriculum
A challenging one hour lesson with built in activities and resources
An editable student workbook with informative videos and interactive activities
A chance for students to understand the different skills needed in the workplace
This resource provides a ready-made lesson plan with new material which will excite and inspire students to develop skills awareness, build confidence and learn well. Sign up today!
Ready for a career in VFX, game art or animation?
Pearson College London's free Careers Guide is here to help you find your niche in the creative industries and escape to the career of your dreams. It's packed with all the essential information about pipelines, job roles, expected salaries, skill requirements and qualifications needed to enter this ever-evolving industry full of opportunities.
Not sure which career path to take? Take the free Careers Quiz to discover what studio department you're most suited to.
___________________________________________________________________________________________________
Further information from individual colleges and the future of work can be found below.
___________________________________________________________________________________________________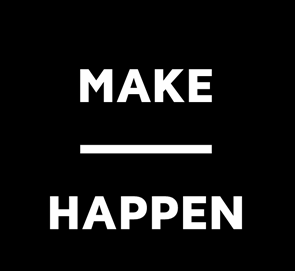 Make Happen is the regional Uni Connect (formerly NCOP) programme, part of the Office for Students. The programme brings together universities, colleges and local partners to deliver outreach programmes to young people in years 9 to 13.
Despite the disruption to the school year because of Covid-19, there are still many ways you can explore your options for a university or a degree apprenticeship and keep learning. Join our online events, webinars and virtual tours. Take a look, get ahead, and imagine your future today!
Missed our Workplace Wednesday sessions? Watch them now here. Suitable for all students in year groups 7 to 13.
___________________________________________________________________________________________________
New Digital Course Guide from Northampton College
Exciting news! We are pleased to announce the release of our new digital full-time course guide for 2021-22.
The COVID-19 pandemic has had a huge impact on the way we live, work and access information. In response to this we have developed a new digital-first approach by creating an online solution for this year's course guide.
Young people are very comfortable with digital technology and we hope to engage and inspire them by accessing our course information in a more interactive way.
One of the main advantages of creating a digital course guide is that it will always contain the most accurate and up-to-date information. This is also perfect for providing careers advice to groups of students, remotely or in person.
The new course guide aims to bring the student experience to life through various interactive elements.
Prospective students will be able to:
Click on links to course pages making it easier for them to find relevant information quickly and easily
Watch virtual tours that showcase the learning environment and facilities without having to set foot on the campus.
Hear from students and teachers about what it's like to be a student at Northampton College through video case studies
The personalised online option also creates a guide that is tailored to the individual and means that students can download or print off a version that contains information relevant to them.
Click the button below to download a copy of our digital course guide for courses starting in September 2021.
If you have any comments or suggestions for how to implement our new digital guide please email us at marketing@northamptoncollege.ac.uk
___________________________________________________________________________________________________
Leicester: on demand is live! We have a whole library of videos: from introductions to our courses, application advice and all the things students get up to. Available to watch anytime, anywhere.
__________________________________________________________________________________________________
The University of Leicester have partnered with Medicine Calling to enable young people to find out about the fascinating and rewarding careers available in mental health. Check out www.medicinecalling.co.uk for more info.
___________________________________________________________________________________________________
Wednesday Wisdom Webinars
Our Wednesday Wisdom Webinars have gained a lot of momentum over the last few months with over 1000 students signing up to get advice on Student Finance, Personal Statements and How to Choose a Course and University. We've extended the offering into the autumn term, so it's not too late to book! Students can book here.
__________________________________________________________________________________________________
The complete version of the guide, "Parents & Carers: Helping your child begin their career journey", is ready to download now.
To receive a free copy of the guide, simply follow this link to update your preferences and answer "Yes" to the question "Would you like a copy of our eBook for parents?"

Parents and carers just need to sign up to our special mailing list for parents. Please send them this link to a special sign-up form explaining the eBook.
NEED A PRINT COPY?

Print copies will be available soon. You can pre-order online for just £9.99 and we will send you your copy when it is available. Click this link to visit our shop/

___________________________________________________________________________________________________
Questions can be submitted during the broadcast or in advance to inspiration@speakersforschools.org stating a name and school/college.
___________________________________________________________________________________________________
We have brought together the latest research to identify the key trends that will influence the world of work over the next 10 years. If you want to help your students prepare for the world of work based on the latest evidence, check out Future of Work 2030-2030 report - start with the summary below or go straight to the article.
What did we find?
3 big challenges will shape the future of work over the next 10 years:
Covid-19
Automation
Environmental emergency
3 skillsets will be in high demand in 2030:
Technology skills will rise by 55%. This includes:
IT and programming skills - demand could rise by up to 90%
Advanced data analysis and mathematics
Engineering and maintenance
Social and emotional skills will rise by 22%. This includes:
Entrepreneurship
Initiative taking
Cognitive skills will rise by 14%. This includes:
Creativity
Critical thinking
Decision making
What do young people care about?
Based on a survey of Millennials and Gen Z-ers, young people:
Value homeworking and want it to continue after the pandemic.
Are motivated by a desire to do social good.
See tackling climate and ecological breakdown as a key priority.
The complete article is packed full of videos 📹 example jobs 📝 and facts & figures 📈
Feel free to download and share these cards on your social media: