Year 13 Ball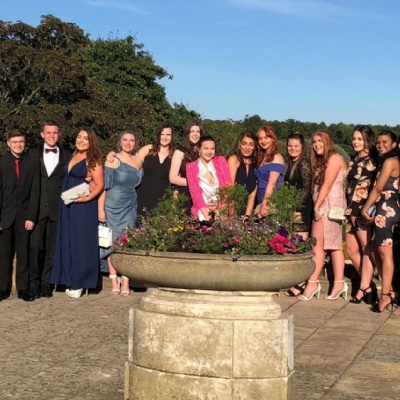 On Friday 22 June we said a fond farewell at the Summer Ball to the Year 13s who have reached the epic milestone of completing their educational journey with us.
The weather was clearly wishing us well as glorious sunshine poured over Wicksteed Park, enabling us to chat outside before we got our dancing shoes on.
After a bonus train ride around the park and a nice meal, Dave Robertson attempted to spin a speech to encapsulate the Kingswood careers of all attendees, with the help of some archive footage from music lessons...
The students looked amazing, every inch the young adults they have grown into in their time with us. Sixth Form has been very quiet since their departure, but we look forward to seeing them again on results day, 16 August, when we will wave them off on the next stage of their lives.