Ofsted Inspection

As you are aware, in the week before the recent break, we had a visit from Ofsted. We were expecting them some time this year, as it is three years since our last full inspection. We hope you have all had a copy of the full report now.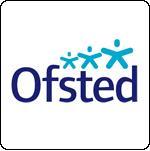 We have distributed copies of the full report to all students and asked them to take it home. If you still do not have a copy, please contact the school, or alternatively you can download a copy by opening the PDF file at the bottom of this page.
Ofsted overall judgement of was that the school is 'satisfactory and improving' which we were very pleased with – though it was obviously our aim to be judged 'good'. As you will see from the report, there were many areas of the school's work that were judged to be good. There are obviously areas for improvement outlined in the report which we will be working on together and which you can read on page 5 of the report, but we were particularly pleased some of the very positive judgements the inspectors came to, for example:
The school runs smoothly on a day to day basis
The majority of students enjoy school and make a good contribution to the life of the local community
Students' behaviour is good – both in and out of class
Care, guidance and support are a strength of the school
Arrangements for safeguarding are exemplary
Inspectors judged safeguarding to be 'outstanding' – something which they told us is unusual. They gave us an outstanding grade, partly because the school has been designed with 'safeguarding' in mind, but also because the students they spoke to told them they feel safe in school.
We will obviously now be working hard on the things Ofsted have told us we need to do to improve the school further – with the clear aim of obtaining a 'good' or even 'outstanding' judgement next time round.
Thank you once again to those parents who took the trouble to complete the questionnaires. If you have any comments or questions about the report we would be very pleased to hear them.
No comments have been left yet.