Stop Press - GCSE Results!

Today – Tuesday 24th August – last year's Year 11 students came in to receive their GCSE results. There were many happy faces around as the students opened their envelopes and scanned their results.
There were, as usual, plenty of individual successes with a number of students achieving As and A*s across the board. As with our A level results – the overall school results showed a marked improvement upon last year's. Headline figures were as follows:
5 or more GCSEs (or equivalent) at A*-C = 67% - our best ever and 2% more than last year
5 or more GCSEs (or equivalent) at A*-C (inc English & Maths)= 40% - a 12% increase on last year.
The students put in a great deal of hard work to achieve these results and we congratulate them all on their efforts. Well done!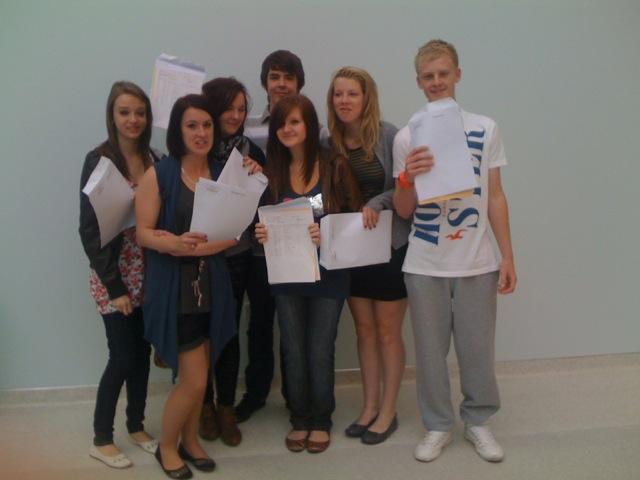 A Level Results
We are very pleased with the excellent A2 results our students have achieved.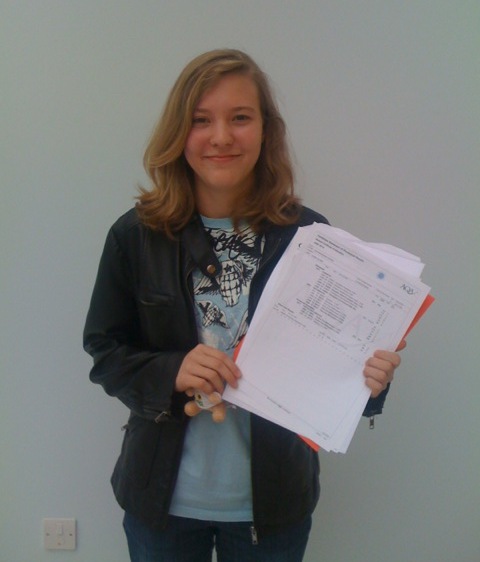 Headline figures show the following impressive scores for our students:
96% pass rate – 5% up on last year;
Average points score of 234 pts – our highest ever;
48 A & A* grades – 15% of the students compared with 7% last year;
56% of the results at A*-C – compared with 45% last year;
15 subjects achieved 100% pass rate.
All in all a splendid set of results and our congratulations go to the students for their excellent achievements.
There were lots of smiles this morning as the students opened their envelopes with trembling hands. Many of them will now be going on to university and we wish them all the very best of luck.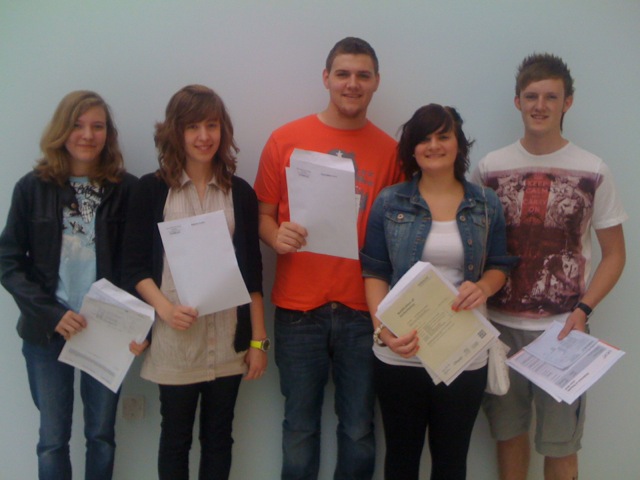 No comments have been left yet.