Apprenticeship Information Evening

Horizons (the company delivering Connexions) in partnership with Northamptonshire County Council is holding a series of information evenings to promote awareness of apprenticeships. The events are aimed at parents and students in Years 9 – 13.
The second event is being held here at Kingswood on Wednesday 24th June 2015 from 7.00 p.m. - 9.00 p.m.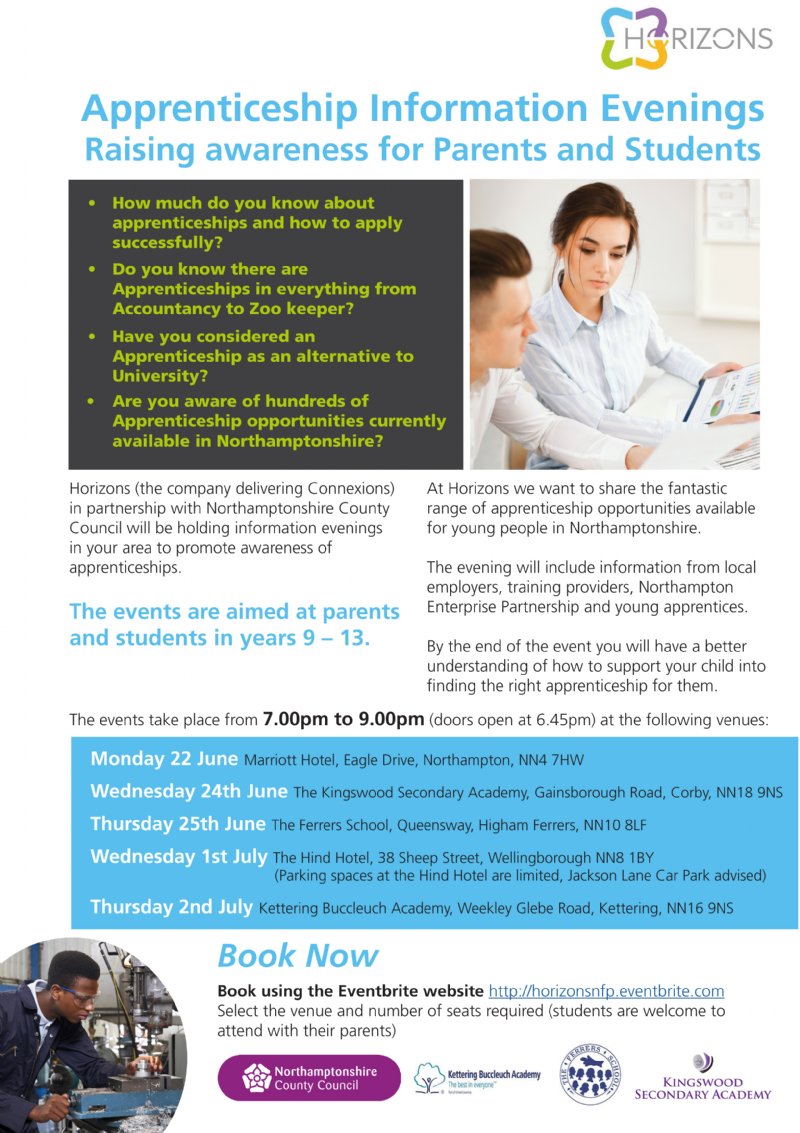 No comments have been left yet.