A letter from the Headteacher
Dear Parents/Carers
Having completed just over a week in post I am delighted to be welcoming you back to the new academic year after what has been, I hope, a lovely summer for you. I have certainly enjoyed my brief time here to date and feel that there has been a very positive start to the term with students ready and prepared to learn.
I feel very proud and privileged to have been appointed as Headteacher and am very much looking forward to bringing my experience to complement the considerable expertise already here and, together, working for the continued improvement of Kingswood School.

One of the key factors that attracted me to the Kingswood School was its core values; high expectations, achievement, respect, responsibility, equality and community. I believe that these form a firm basis for us to enable your sons and daughters to achieve their potential and move into adult life. During my assemblies with the students last week I took the opportunity to reiterate our core values and in particular stress their importance in ensuring that we are all successful in what we aim to do.
Quite clearly over time there will be changes that are introduced at the school. However, in the immediate future I am aiming to ensure that we maintain the strengths that exist at Kingswood and improve those aspects that need developing.
One thing that hasn't changed is the uniform, although I have introduced a higher expectation in relation to ties and shirts in particular. I have asked all students to wear their uniform in line with what is set out in the school policy which can be found in the front of students' planners; ties knotted properly, top button done up and shirt tucked in. I have been pleased by the student response to a slightly different expectation and would very much appreciate your support in ensuring that this continues.
Quite clearly, the safety of our students is of paramount importance and I would ask all drivers to be particularly vigilant when dropping off and collecting children at the front of school and also that you ensure your sons and daughters take particular care when crossing the roads. We have unfortunately had an accident already this week; thankfully with no serious consequences but things could have been much worse.
Finally, I would like to pass on my best wishes to everyone concerned with the school for a successful year ahead as we continue to strive to provide a high quality educational experience for our students. I firmly believe in a strong working partnership with parents and look forward to meeting you and working with you in the best interests of all students at Kingswood.
Yours sincerely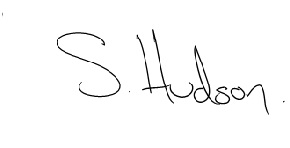 Scott Hudson
Headteacher