University-Style Seminars
On Thursday 5th July there will be a day of University-Style Seminars and Workshops for all students of History, Literature and The Arts.
This will be held from 9am to 3pm in the Kingswood School Sixth Form Workroom. At 5pm there will be a reading and signing by Gis Hoyle from her book 'When the Turaco Calls'.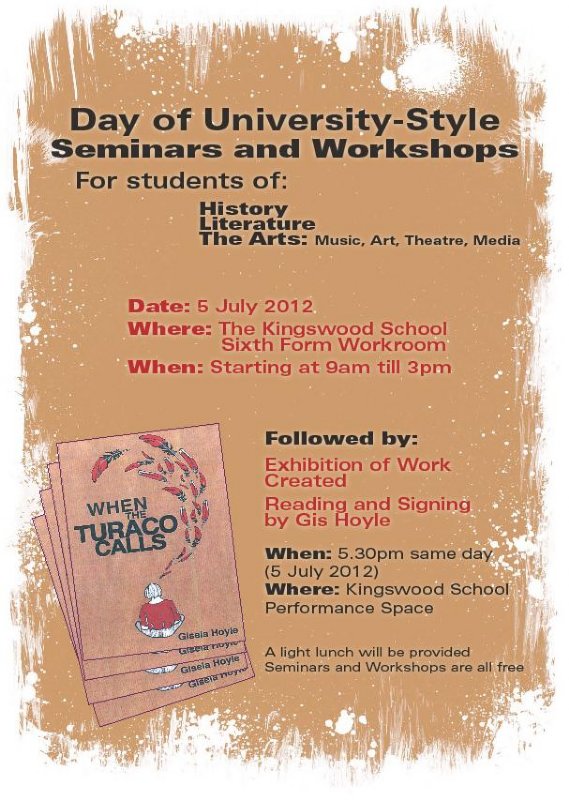 No comments have been left yet.