Rotary International Young Citizen Award

Last year we were asked to nominate someone in school who we thought should be awarded the Rotary International Young Citizen Award.
We had no hesitation recommending Helen Cain in Year 11 for her work with various young people's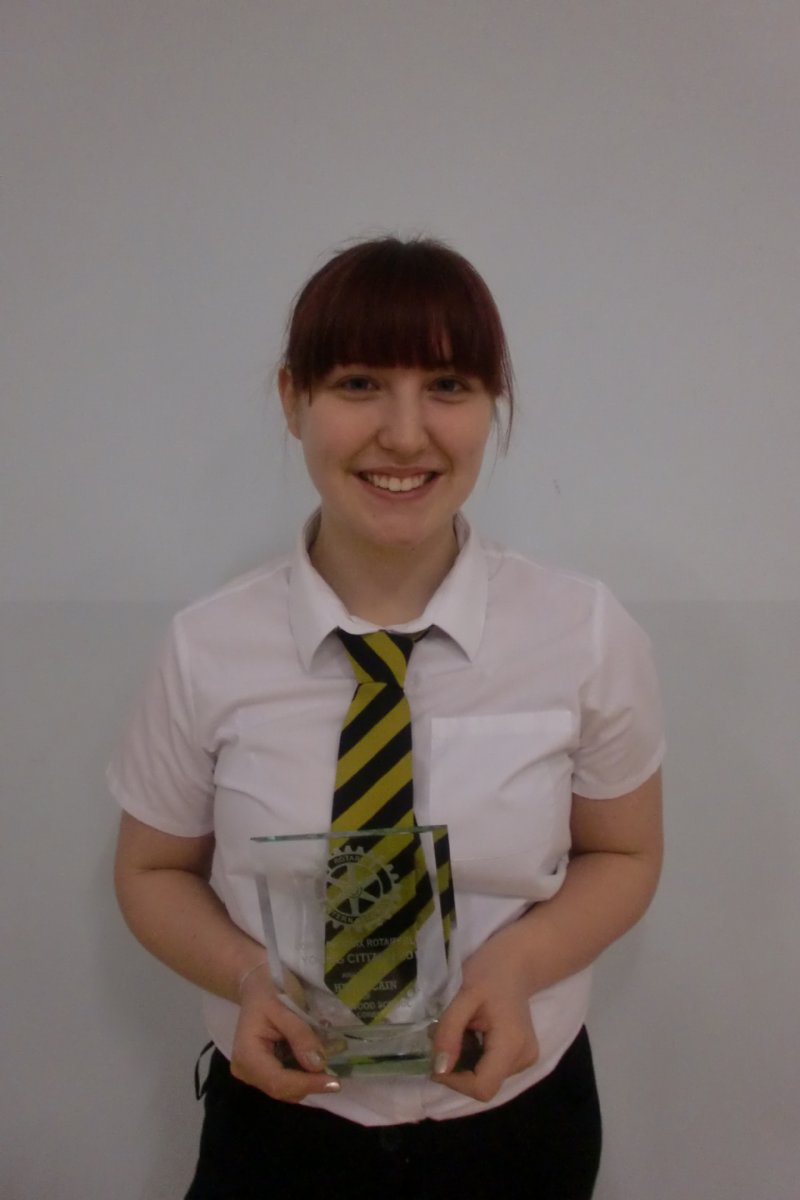 committees and organisations. So this week – in what was a big surprise for Helen – we asked Margaret Morley from Corby Phoenix Rotary Club to come in and present the award. Helen sat through the assembly listening to Margaret Morley's Assembly as she told us all about the charitable work that Rotary International do around the country and indeed the world – not realising that she would be called out to accept the award. Congratulations, Helen!
The Corby Phoenix Rotary Club has been helping us greatly with our work in the Gambia at Penyem Village by raising money towards the refurbishment of the Health Centre and the Nursery School. Andy Butler from Northampton Trustee Fund and David Tristram have been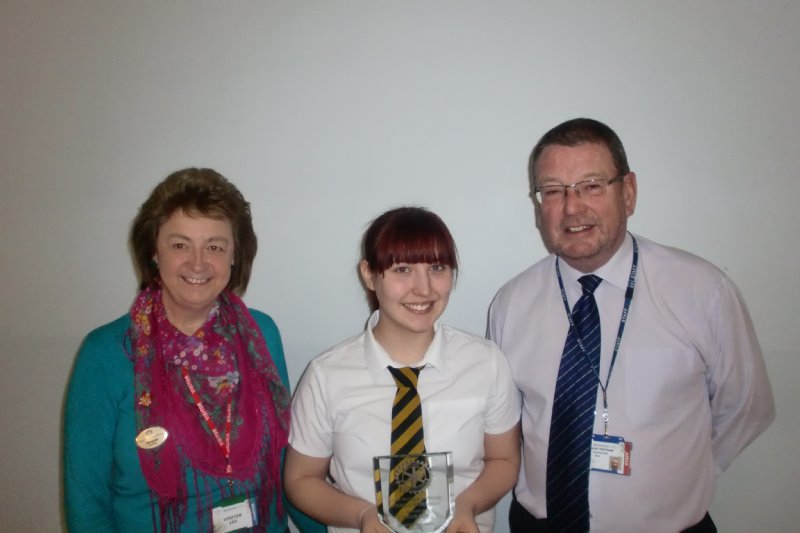 to the Club's meetings to bring them up to date with what has been happening at Penyem and very soon some of our Sixth Form who went to the Gambia this year will be going back to speak to the members of the club.
No comments have been left yet.