Sam Learning Award - Again!

We have just received our second Silver Award from Sam Learning Go! Who say that the award is "in recognition of the tremendous hard work which your students and teachers have achieved since the start of this academic year."
Our students have now completed over 3000 task hours, and we are one of only 250 schools to achieve this award. The difference this year is that we have achieved this level of usage months earlier than last year which of course means that students have been working harder than ever before.
SAM Learning GO! is the market leader in online revision and exam practice and is used by over half of English State Secondary schools to help students to raise their grades.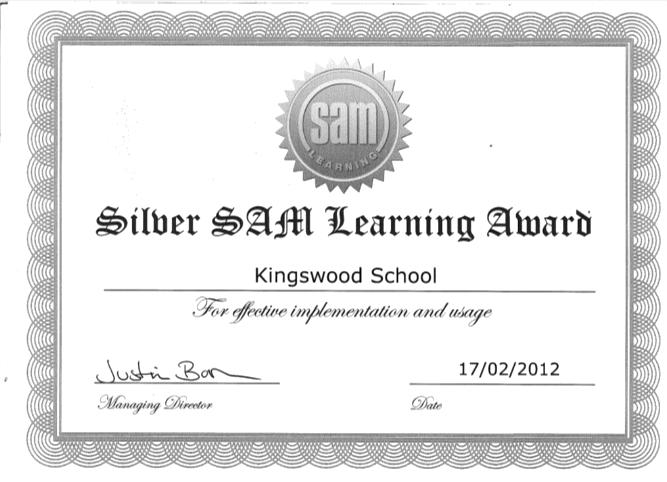 We will be endeavouring to further increase our students' use of this website. If any student is uncertain of how to log on to the site then they simply need to look on page 1 of their Student Planner for a reminder. If a student forgets their password then they should see Mr. Lawson who will reset it for them.
Well done to all of our students for their hard work and we look forward to even greater use in the future and of course the associated examination success.
No comments have been left yet.