Year 7 District Champions

The Year 7 football team continued its unbeaten season with a 4-2 win in the Cup Final against Brooke Weston Academy.
A fantastic start saw Kingswood go 2-0 up with both goals coming from top scorer Adam Witkowski.
However Brooke Weston started to put the pressure on and if it wasn't for the heroics of 'Man of the Match' CJ Tanga-Gibson making a couple of last ditch tackles in defence, it easily could have been 2-2 at half time.
The second half was a lot trickier, with the game being stretched on a very big pitch on a hot day, the boys seemed to tire. Brooke Weston scored two goals back, but James Elder came up with the goods with two sweet strikes to make Kingswood the Champions.
Well done to the whole squad: Brandon Lovegrove, Andrew Muir, Joe Martin, James Elder, Aidan Welsh, CJ Tanga Gibson, Jack Tipper, Joe McBrearty, Taylor Holland, Charlie Dawson, Aiden Haggar, Adam Witkowski, Jake Ward, Dan Smith and Jamie Porter.
I can see more success in the future!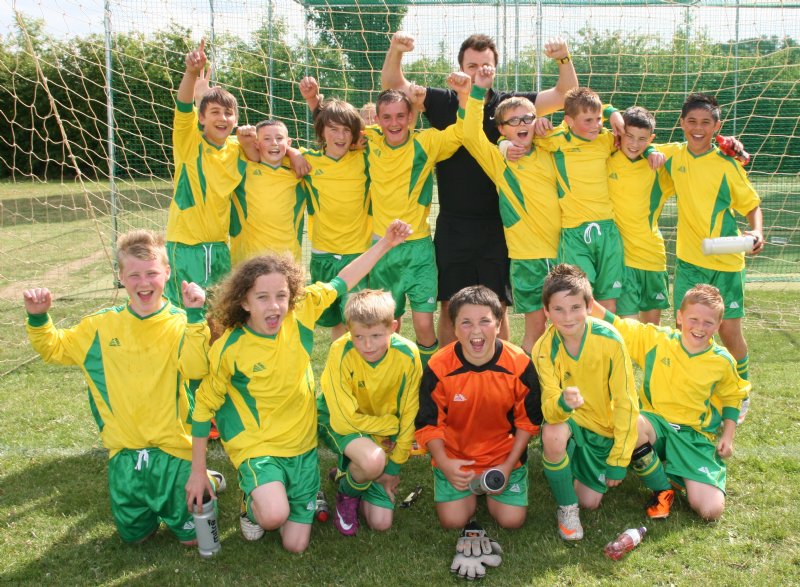 No comments have been left yet.