Kingswood Live Lounge

The Performance Space reverberated to the sound of the 'Kingswood Live Lounge' on Tuesday 22nd March. All the seats in our excellent new drama space were taken and the audience was treated to a feast of music of various types.
The 'Live Lounge' idea is based on Radio One's show where famous artists try their hand at covering other artists' songs. So our 'famous' talents took on that challenge – performing covers of songs by Adele (or Bob Dylan, if you prefer the original!), Cee Lo Green, Leonard Cohen, Dire Straits, Einaudi, Jessie J, and Paramore.
The evening was compered in his own inimitable style by Malachai Faulkner who also treated us to a lovely performance of Hallelujah, and on the decks – supplying atmospheric music throughout the evening – was Josh Miller and a fine job he did too.
The other individuals and groups performing were: Lorraine Baker, Jordan Cameron, Zak Crawford, Emma Donnelly, Katie Edgar, Ellis Forsyth, Niamh Kennedy, Charlie Koris, Amanda Laing, Hannah Lawson, Anna Menie, Rene Olivier, and Michael Wood.
Proceedings closed with two self-penned songs from Black Hills – featuring our own Ross Lauder – who will be supporting Southern Attic on Tuesday 5th April in the same place.
All the acts performed with confidence and obvious enjoyment and we hope the audience went home, not just happy, but impressed with the talent on show. We mustn't forget the team of backroom students who organised and ran the whole evening – the Year 11 BTEC Group: they did an excellent job, as did Liz Olner, their teacher and mentor, who watched over them and Peter Macleod – our ever-present technical wizard. A great evening's entertainment – congratulations to all those involved.
To view the photo gallery of this event, click here.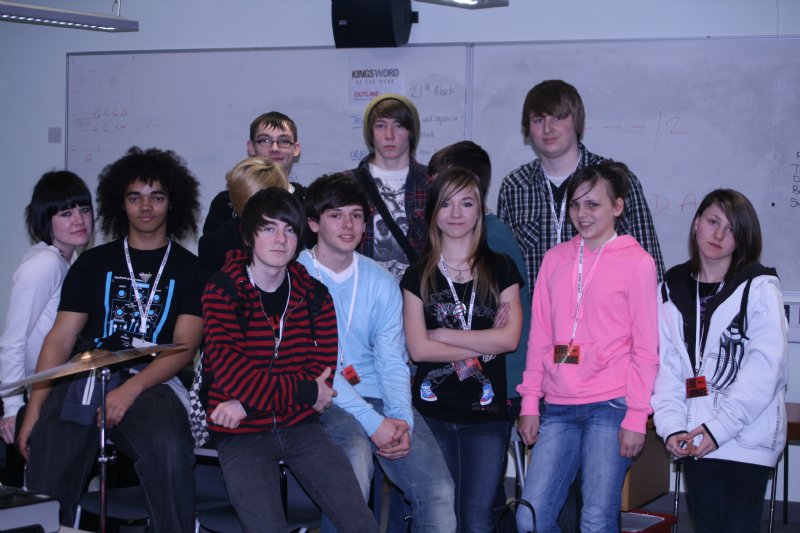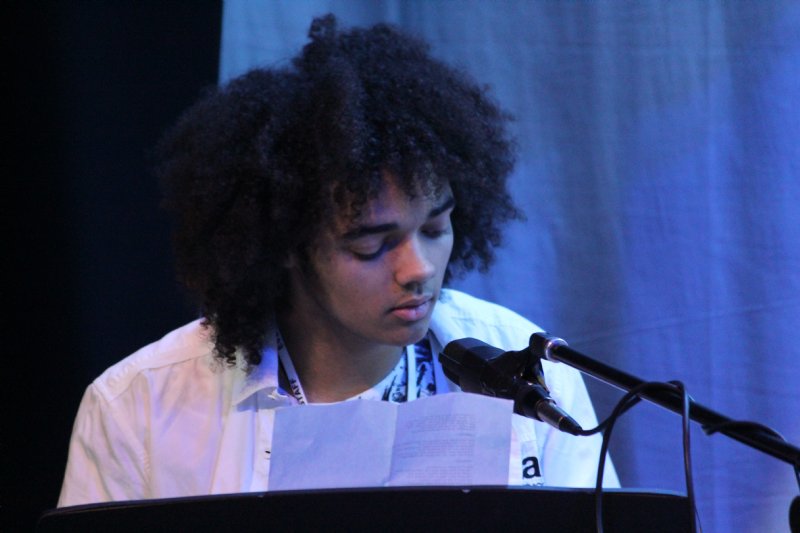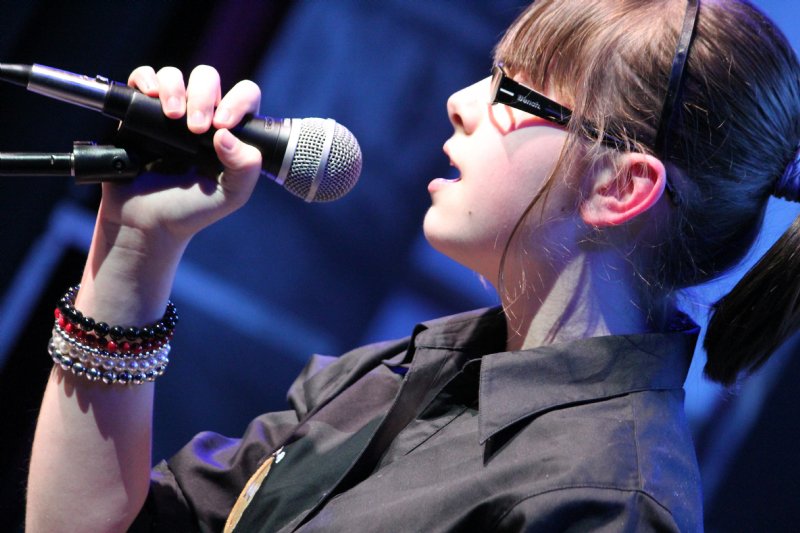 No comments have been left yet.