Work Experience Opportunities
3M have a great opportunity for students in Year 11 to 13 who are interested in STEM fields.
This is a FREE virtual experience and a perfect project for a small group or an individual who is interested.
For students who want to be involved, get a real knowledge and understanding of careers in STEM and also gain invaluable work experience.
Please see the attached flyer below for more information.

For students aged 14-18 CareerDays.co.uk have several online career days they can take part in, designed to help them choose a future career & to give them some work experience to use in their applications.

Every student obtains a personalised certificate they can use in their applications and interviews to university.

Dentistry Career Day- Saturday October 1st 2022

Medicine Career Day- Saturday October 8th 2022

Midwifery Career Day- Saturday October 15th 2022

The courses are designed for students aged 14-18 and all take place online together with students from all over the world. Visit their website to explore the sessions and reserve a limited space. Please note that there is a cost to these sessions.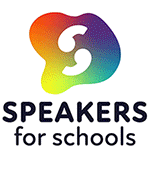 Speakers for Schools fully understand that schools are going through a really difficult time right now with the current restrictions. Allowing students the chance to participate in remote virtual work experience placements is a great way in which to engage our young people to ensure they don't miss out on getting an insight into the world of work and career pathways.
We've been working to create some incredible opportunities with brands such as Spotify and the NHS and have some unique placement opportunities coming up that are filling up fast. Some of these are listed below or log in to see the complete range of placements we have to offer.
Apply as soon as possible to give yourself the best chance of securing high quality work experience at a top employer and a boost to your future career aspirations. Employers may make selections before the advertised deadlines.