Volunteering
There are many organisations that would welcome young people giving up some of their spare time in order to help other people in a caring role, or learning about a job they have an interest in; for many of our students this could be a very worthwhile and rewarding thing to do. These types of activity can also support students applications to University, College or into part-time work when employers can see time has been spent working for others and passion for work has been demonstrated, they will be able to see that a student is committed to this type of work and may already show an aptitude for the work being carried out.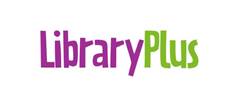 Corby Library are looking for volunteers aged 14 plus to help make this year's Summer Reading Challenge a success. Please see the attached informed leaflet to any students aged 14+ that are interested.
Volunteer at your local Library throughout the summer to make friends, have fun, gain valuable employability skills whilst helping children in your community unleash their imaginations and become top class Gadgeteers.
Their Summer Reading Challenge Volunteers register children to the challenge, give out rewards, certificates and medals, talk to children about books and support Library staff in delivering exciting and fun packed activities throughout the Summer Holidays.
Skills
You will need to be friendly and welcoming
You should be confident in talking about books with children
You will need to be accurate whilst recording data and be able to undertake simple administrative tasks
The theme for this years Reading Challenge is 'The Gadgeteers' and is themed around S.T.E.M. (Science.Technology.Engineering.Maths)
To get involved please just contact the team to get the process started.

Message from Michelle Barnes Deputy Head of Volunteer Services, Northampton General Hospital NHS Trust
Over the last 18 months we have run the volunteer services through the pandemic and really supported both the hospital but also the local community who have wanted to give back to the NHS. The most significant rise we have seen is in students and young people now considering a career in healthcare and they have found that volunteering has proven very beneficial in not only giving them an insight into working in a hospital but for those who have already decided on a career in healthcare it is a great to have volunteering on their CVs and gain experience.
As part of the University Hospitals of Northamptonshire we have volunteering opportunities at both Northampton and Kettering General Hospitals.
We would therefore welcome the opportunity to discuss the options for volunteering in hospitals with students and how this can help them in their future career path or just give them the wonderful experience of volunteering.
Michelle Barnes | Deputy Head of Volunteer Services