Placement Opportunities

Qualify as a solicitor through DLA Piper's six-year apprenticeship programme.
At this event, you'll learn lots about our firm and our solicitor apprenticeship. You will meet inspiring people from different parts of the firm and will gain advice on how to make an impactful application.
For more information about this opportunity, please click here.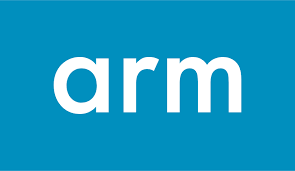 The Future of Tech Needs You. If you have a smartphone, digital camera, digital TV, gaming console or a smart meter at home, you've already used an Arm powered product. Our advanced processor designs play a massive part in optimising the performance of 95% of all the world's connected devices.

Want to leap straight into a technology career? We're offering Apprenticeship opportunities where you'll get to join a global business that is full to the brim of hugely talented people. Whatever your age or background, a new qualification can open doors.

The two programs we offer are:

Apprentice Software Engineer

Our Level 6 Degree Apprenticeship comprises of both paid work and study, allowing you to earn while working towards a Software Developer qualification, funded by Arm. Your on-the-job learning is supported by a dedicated mentor at Arm and academic support from our training provider.

Apprentice Technician

Our Level 4 Apprenticeship comprises of both paid work and study, allowing you to earn while working towards a BSc Honours degree, funded by Arm. Your on-the-job learning is supported by a dedicated mentor at Arm and academic support from the University.
For more information and to apply, please click here.

We've put together a list of new apprenticeships currently available across the country, including theatre practitioner, IT sales executive and commis chef. If your students' favourite subject is maths, there is a vast range of career opportunities open to them, from air traffic controller to data scientist. For more information and to apply for vacancies please click here.

We're excited to announce that applications are open for UK apprenticeships! Apprentices become an integral part of their team while at Google, and also gain Level 3 or 4 apprenticeship qualifications over the course of their work and study. They offer three different programs in Digital Marketing, Infrastructure Technology and Software Development.

For more information and to apply please click here.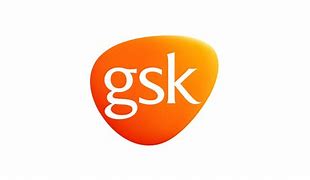 Global healthcare giant GSK are hiring for a wide range of apprenticeships at sites across the UK. Find out more about the full range of opportunities below, including level 3 engineering and manufacturing apprenticeships.

Search and apply for the latest work and study opportunities with leading employers including PwC, NAO, Willis Towers Watson, BT, Pearson and IBM. Apply ASAP to ensure you don't miss those important deadlines.
We are developing a follow-up to our popular guide for parents and carers. Our new guide will focus on employability skills, and include an interactive programme made up of tasks designed to help students develop skills at home. We'll be covering nine skills and we'd like your help developing tasks focused on each one. Take a look at our brief survey to see what skills we'll be including and submit your task suggestion.
Ever considered a career in the hospitality industry? At Valor we offer both full and part-time career opportunities, along with a range of apprenticeship schemes, across our 34 UK hotels.

You'll have the chance to work across leading brands such as Crowne Plaza, DoubleTree by Hilton and AC by Marriott Hotels, just to name a few!

From greeting our guests in reception to working within our kitchens, restaurants, and bars, we've got some fantastic roles available with hours to suit all.

Our mission is to reimagine hospitality by creating memorable experiences and connections with our guests, with a team culture that runs on passion, enthusiasm and fun.

You'll have access to training and development programmes to help achieve your goals and also receive a host of fantastic benefits including free meals on duty and discounted worldwide hotel stays for you, your friends and family.

So if you have the talent and passion to help us in our mission, we'd love to hear from you! Check out our latest roles and join the Valor family today.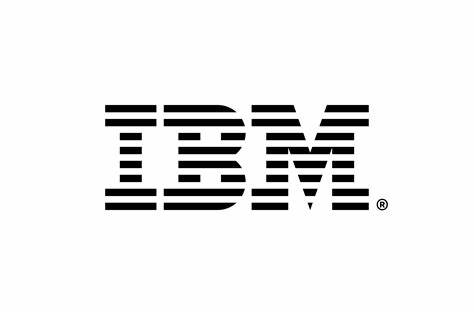 IBM offer ongoing Technology and Business Apprenticeship and Gap Year opportunities Nationwide.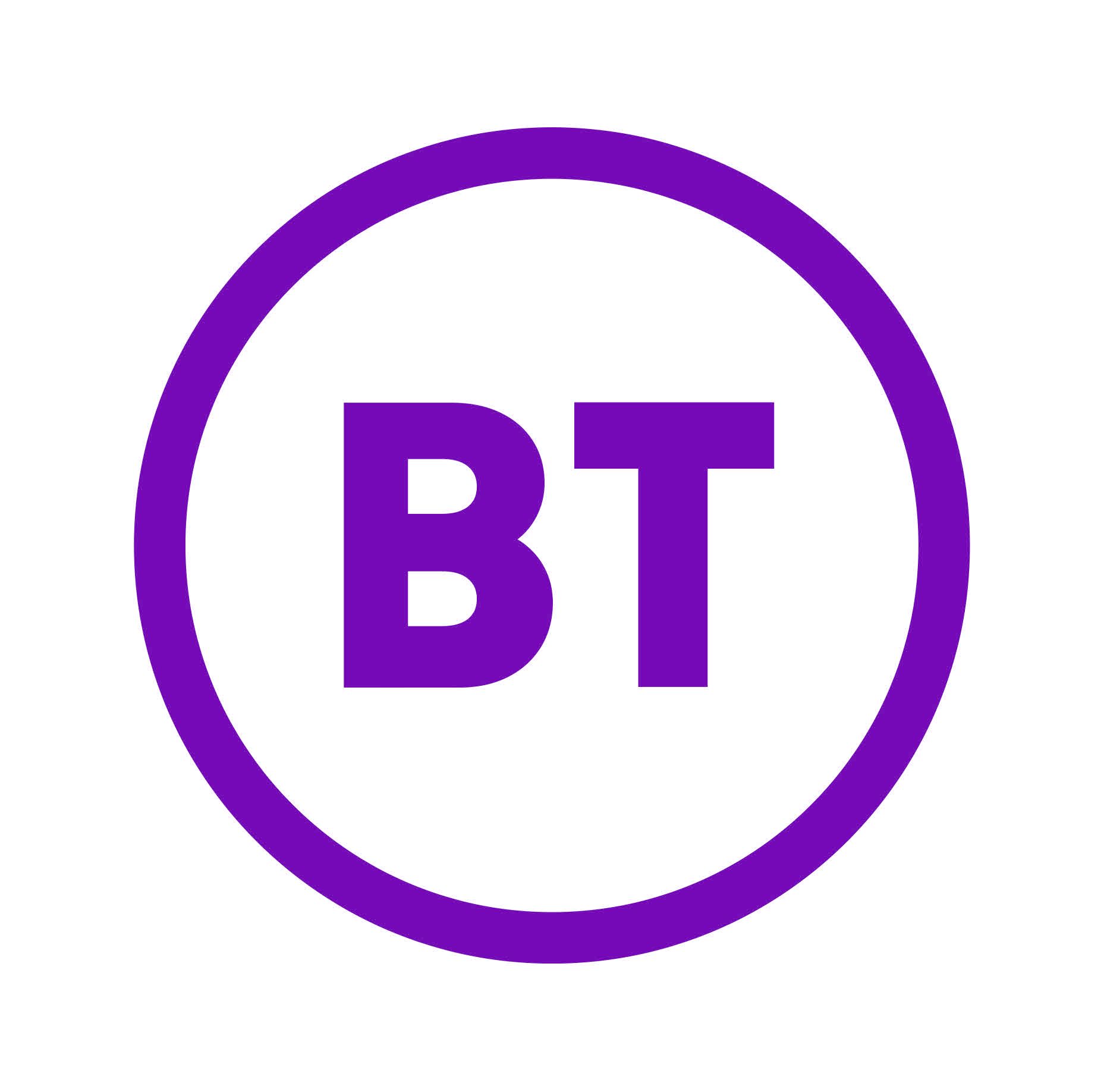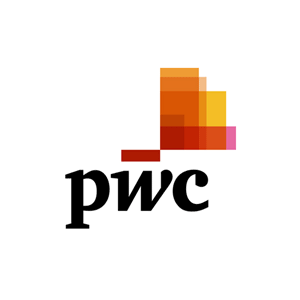 Both BT and PwC offer continuous Nationwide opportunities. BT offer a variety of roles in Data, IT and Customer Service and PwC offer Tax & Audit School & College Leaver programmes.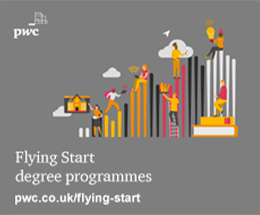 In this ever-changing world, students are faced with making the difficult decision between going to university and starting their career. The good news is that at PwC, we can help.

If students want to go to university but they're also keen to begin their career, our Flying Start degree programmes offer them the opportunity to do both at the same time.

To find out more about the programme, join one of our Back to Schools sessions in your region. Find out more and sign up here.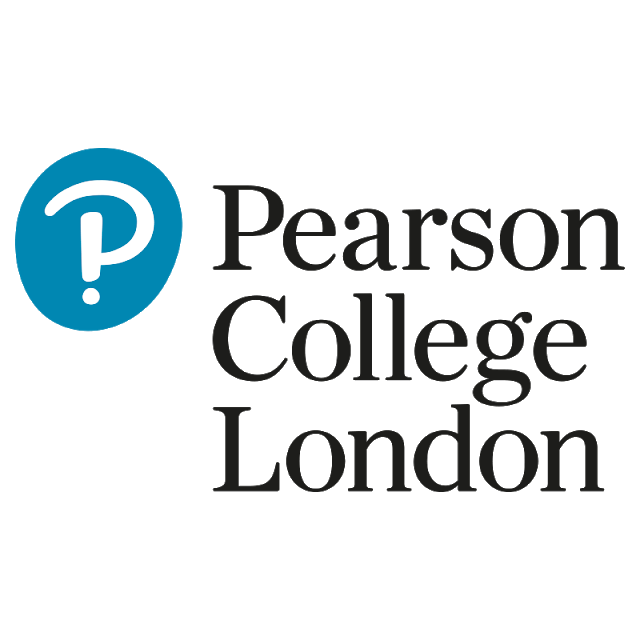 Study a BA (Hons) Business Management Apprenticeship through Pearson Business School. Some of the employer partners we have recently worked with include corporate giants such as L'Oréal, Moët Hennessy, Estée Lauder and Pearson.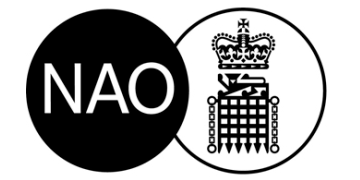 The National Audit Office's very successful ACA professional apprenticeship training scheme is now live!

Their apprenticeship scheme will give you the opportunity to make a real difference by helping the economy and society work better – supporting and enabling improvements in financial management and the way vital public services are delivered across the public sector to millions of people every day.
There is no such thing as a typical NAO apprentice and candidates are hired from a diverse range of backgrounds and A Level subjects. Yes, that's right – you do not have to be a mathematician to apply!
For more information on minimum requirements and to apply, please click here.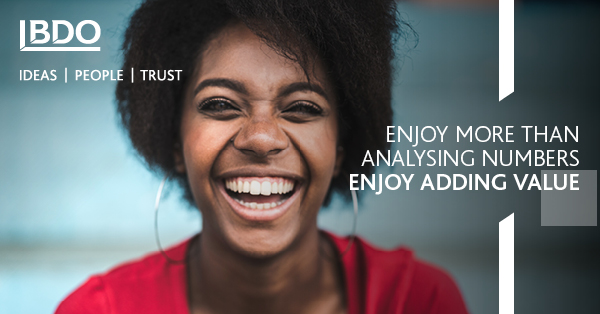 At BDO, you can make an impact from day one - with early client exposure and the kind of complex, challenging problems that will really make the most of your skills. If you're ready to start earning while you learn, somewhere that will bring out the best in you, our Apprenticeship Programme lets you do all of this and more.

Who are BDO?

We're one of the UK's largest Accountancy and Business Advisory firms providing Audit, Advisory, Tax and Business Services & Outsourcing services to clients across a huge range of sectors in the UK and internationally.

What you'll do here.

A career in accountancy is about much more than numbers. You'll enjoy gaining invaluable experience in a commercial environment, working on real business projects and collaborating with leading industry professionals who respect and value your contribution.

What's our culture like?

It's easy to be inspired at BDO. We believe the sharing of unique perspectives is what makes our business stronger. For you, this means the chance to thrive in a collaborative, inclusive workplace. Here, you'll always feel free to be yourself. Your counselling manager or buddy will provide you with support and advice whenever you need it.

As you'd expect, we offer a competitive salary and first-class benefits package, but trainees often tell us that our friendly and welcoming culture is what really drew them to BDO.

Apply now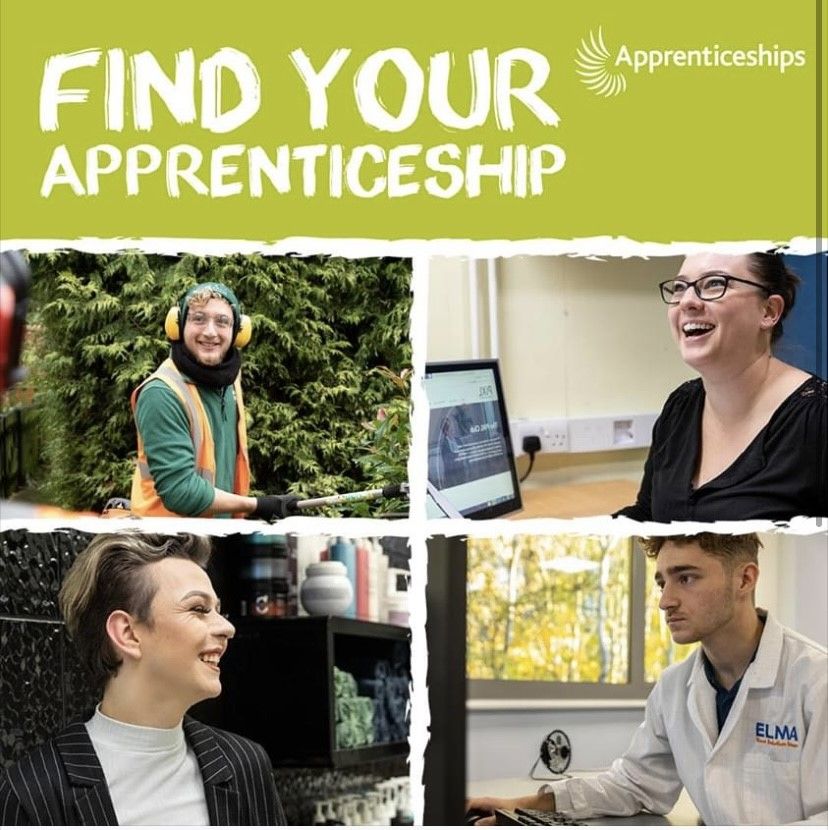 Would you like to earn a wage, gain real life experience and get a recognised qualification? Tresham college offer apprenticeships in a wide range of areas, from Construction to Hairdressing and many more. For more information click here.
Applications now open for the DHL 2021 Apprenticeship scheme!
BUILD YOUR CAREER WITH DHL
In the fast-paced, ever-changing supply chain industry, DHL need to make sure they stay ahead of the game, and their apprentices play a crucial role in this.
With roles across the country, from transport logistics to finance, digitalisation to engineering, there is certain to be something for students of all interests.
FEATURED ROLE
BECOME A DATA ANALYST AT DHL AT LOCATIONS NATIONWIDE
Data Analysts hold the key to making DHL better. They have the power to collate data from multiple sources to not only show DHL how they are performing now, but also how they can be better in the future. They need these people to work across all of their different clients and customers to interpret data and help create the DHL of the future.
DON'T THINK THIS WOULD BE QUITE RIGHT FOR YOU?
FIND OUT ABOUT DHL'S OTHER PROGRAMMES ON THE WEBSITE

DHL understand starting work for the first time in addition to gaining a qualification can be a lot to take on so there is a wealth of support available to all students. In addition to the dedicated Apprenticeships team who are there to guide them every step of the way, they'll be matched with an existing apprentice in the business as a Buddy.
DHL use Emerging Talent Programmes to recruit, train and support their future leaders.
Whether your students want to be managing one of the 2,400 warehouses across the country, coordinating some of their 15,000 vehicles, be the finance brain behind the numbers, or push the digitalisation agenda by working with data they have something for everyone.
The training is specifically designed to make sure that students meet their personal goals, and that as a business DHL are providing them with the skills they need in the future, giving apprentices a real advantage in the workplace.

___________________________________________________________________________________________________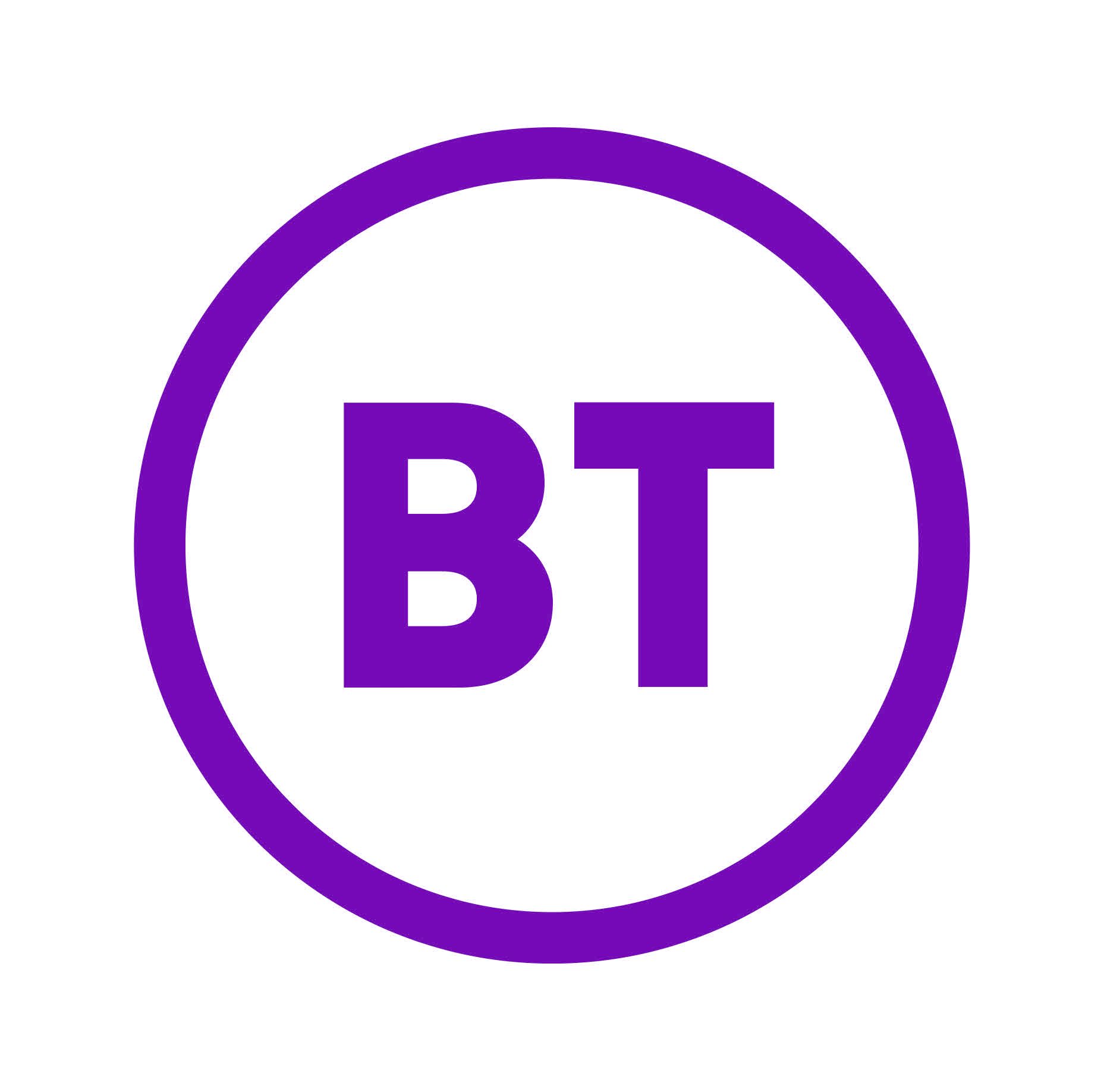 Here at BT, we're really excited to let you know our apprenticeships are now open for applications to join us in 2021. We've recently been voted the UK's best private sector apprentice employer. We offer apprenticeships in a wide range of career paths so when it comes to apprenticeships and being a great place to start your career, we know what we're talking about. Our apprenticeships aren't all about selling broadband and phone lines though, we do a lot more than that.

We offer apprenticeships from Level 2 through to Level 6, meaning we really have something for everything. Perhaps you want to get into Customer Service – great, we have an apprenticeship for that. IT & Technical Support? Yes, that too. Software Development, Sales, Electronics, Data Analysis, Network Design…..we could go on. All we ask is that students meet our entry requirements for a role; we can teach the rest. For more information and to apply please click here.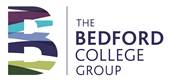 The Bedford College Groups are actively recruiting for the following current apprenticeship vacancies. For further information on the entry criteria and vacancy link, please see below.
To find out more information on our events and open days please click here.
To contact the apprenticeship recruitment team to find out more about the vacancies, how the team can assist you or to book an insight session please email us at apprenticeships@bedford.ac.uk
___________________________________________________________________________________________________

Register for LIVE sessions
Choose from eight curated virtual sessions, across a wide range of industries.
Engineering
In the UK, KONE offer more than 30 apprenticeship placements each year. Apprenticeships are an excellent starting point for a KONE career and offer interesting challenges and opportunities.
Insurance & Actuarial
We're Willis Towers Watson, a leading global advisory, broking and solutions company that helps clients around the world turn risk into a path for growth.
Law
Joining Bryan Cave Leighton Paisner as a Paralegal Apprentice could be your first step in a rewarding legal career.
Consultancy
Apprentices at Atkins have the opportunity to be part of a wide variety of projects that can leave a lasting legacy, from helping to provide drinkable water in third world countries to solving the energy problems of the future.
Accountancy
Find out about apprenticeships in accountancy from RSM, one of the UK's leading accountancy firms.
Digital Technologies and Engineering
Find out about Digital Technologies and Engineering Apprenticeships from Bentley.
Business
Join The University of Law for a webinar on life in business.
BioPharmaceuticals
Find out about apprenticeships in BioPharmaceuticals from AstraZeneca.

Northamptonshire Police is currently recruiting for police officers. We have vacancies through our Police Constable Degree Apprenticeship route that allows successful applicants to gain a degree – paid for by us – and be a fully trained police officer at the same time.
The is a real opportunity for individuals to start a career that makes a real difference to them and their communities. Please see the attachment below for further information.
___________________________________________________________________________________________________

Purpose and values are important to PwC – and likely to you and your students too. PwC's values define how they do things, and their purpose is why they exist – to build trust in society and solve important problems for their clients, their people, and the communities in which they operate.
Now more than ever PwC's business is evolving. They offer a variety of programmes for school and college leaver students to start shaping their careers.
PwC is focused on helping students achieve their full potential. Their Virtual Classroom sessions focus on PwC's opportunities and application process, combining live and pre-recorded content.
For students looking to start their career straight from school or college
PwC's have a range of apprenticeships available in Audit, Consulting, Operate and Tax. Click here to view their latest opportunities.
Explore. Inspire. Reimagine.
___________________________________________________________________________________________________________

Schneider Electric is a European multinational company providing energy and automation digital solutions for efficiency and sustainability. Create your future with the digital transformation of energy management and automation through our Apprenticeship opportunities.

They offer a wide range of award winning Apprenticeship Programmes to continue your studies whilst working. The Programmes offer the opportunity to work in different types of roles, including both Technical and Commercial, across the UK and Ireland. For more information and to apply, click here.
__________________________________________________________________________________________________
The Government Economic Service Degree Apprenticeship Programme
Applications are now open for the Degree Economist Apprenticeship Programme with the Government Economic Service.

With 70+ vacancies available, this is a brilliant opportunity to work in a central government department or agency on some of the most important social, environmental and economic issues our country faces.

More information will be shared in the coming weeks on how to apply. In the meantime, you can find out more about the programme here.

You can also visit the GES Vacancy Snapshot profile for a deeper look into the scheme and to begin preparing for the application process.
__________________________________________________________________________________________________
IBM Apprenticeships
Do your best work ever
At IBM, work is more than a job - it's a calling: To build. To design. To code. To consult. To think along with clients and sell. To make markets. To invent. To collaborate. Not just to do something better, but to attempt things you've never thought possible. To lead in this new era of technology and solve some of the world's most challenging problems.

What is IBM? 
IBM is a large Technology, Business and Consulting firm and stands for "International Business Machines". IBM's headquarters are based in Armonk, New York and we have locations all over the UK. We have over 380,000 employees worldwide and operate in 175 different countries.
Join us and be part of a diverse and global team of thinkers and doers – people who want to make an impact, cultivate their expertise and collaborate with some of the world's top business and technology professionals.
Futures 12 Month Placement Scheme at IBM
Our Business and Technology Futures roles are open now!
The Futures Placement scheme offers you an invaluable opportunity to work with a world-leading company for 12-months, broadening your horizons and giving you a head start in your career.
You might be uncertain about whether to start work, complete an apprenticeship or go to university, if that's you and you are unsure about what to do next, the IBM's Futures Scheme is for you. The Futures Scheme is our Gap Year program offering a years internship - a try before you commit scheme. We offer you an invaluable opportunity to work with a world-leading company, broadening your horizons and giving you a head start in your career.
You'll be deployed onto a challenging work placement, where you'll support and learn from experienced professionals across IBM. At the end of your placement, it's in your hands. IBM offer both Business and Technical Placements, with both taking place over a year!
You will benefit from a £18,000 starting salary, a £1,000 bonus and much more!
To find more, and to apply visit: https://www.ibm.com/uk-en/employment/entrylevel/
Software Apprenticeships
The UK Intelligence Agencies protect the UK from a range of threats. We offer individuals with a passion for tech the chance to work with advanced software – earning while they learn.
__________________________________________________________________________________________________
FREE Apprenticeship Support
The ASK team is still here to support you and your students. Don't forget the ASK offer is free, impartial and available for students from Year 10 through to Year 13!