Our Very Own Torch Bearer!

Monday 2nd July was a very exciting day for the school and for Sue Miller, Teaching Assistant, in particular. Sue was chosen to carry the torch as it made its journey along Cottingham Road in Corby.
Like many of those chosen to carry the torch, Sue was nominated and chosen because of her outstanding work in the community and, in particular, for her work as a foster mother over many years.
Her smile could not have been wider as she 'danced' along her 300 metres of the route and the organisers said that they had not come across a more enthusiastic torch bearer in the whole of the procession so far. After she had finished her stretch, the coach stopped long enough for Sue to wave at the Kingswood Orchestra who were playing on Westcott Way.
Sue has treasured the experience and we are sure she will remember the day forever.
Well done Sue!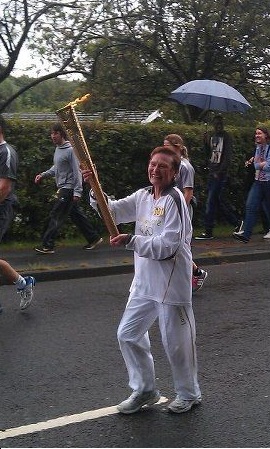 No comments have been left yet.